ECP's Fundraising Committee's job is to raise money to help keep ECP's tuition low for everyone. We aim to offer a mix of activities that are useful and fun for our members, alumni, and the community.
Ideas for fundraisers are accepted at any time by e-mailing us at ecpbingo@yahoo.com. The calendar for the year is set in August, and submissions made after that time will be considered for the following year.
We send fundraising updates via Facebook, Twitter, and E-mail. To subscribe to our e-mail updates or for any other question or suggestion, e-mail us at ecpbingo@yahoo.com.
2017-2018 Fundraising Calendar
September 8:
Pigskin Pick'em sign-up deadline
––––––––––––––––––––––––––––––––
September 25 – 26:
Yankee Candle catalogs go home
––––––––––––––––––––––––––––––––
September 27:
Dine out at Grotto Pizza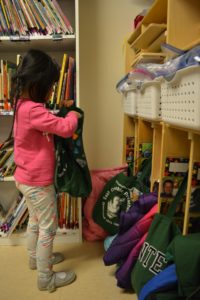 ––––––––––––––––––––––––––––––––
October 10-11:
Yankee Candle orders due
––––––––––––––––––––––––––––––––
October 19:
Play for Charity at Play 'n Learn
10am – 12pm
––––––––––––––––––––––––––––––––
November 9:
Dine Out at BJ's Restaurant & Brewhouse
5 – 8 pm
––––––––––––––––––––––––––––––––
December 9:
Holiday Shoppe
1-3 pm
––––––––––––––––––––––––––––––––
January 27:
Purse Bingo
Door open at 6pm / Event starts at 7pm
––––––––––––––––––––––––––––––––
May 8:
Dine Out at MOD Pizza
All Day